Lash & Goldberg LLP Promotes Attorney Erica Rutner to Partner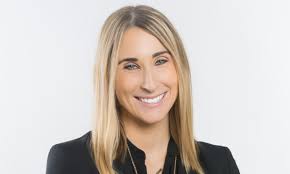 Lash & Goldberg LLP is excited to announce that Attorney Erica Rutner has been made a partner of the firm, nearly a year after joining our team. Erica focuses on class action and multidistrict litigation defense. At Lash & Goldberg, she has quickly created a niche helping clients develop strategies for minimizing class action and mass tort exposure. She has successfully defended publicly traded organizations and is published extensively in the class action field.
Erica's promotion underlines Lash & Goldberg's strong commitment to diversity to better serve our client base.
"Erica is a tremendous asset to the firm," said Lash & Goldberg founding partner Alan D. Lash. "In a short period of time, she has established herself as a leader and a resource to our clients looking for innovative solutions. We are proud to see her realize her professional goals while adding valuable depth to our services."
Erica handles litigation involving complex financial instruments and deal structures, business torts, products liability, health care and bankruptcy. Over the years, she has successfully litigated several high-stakes putative class actions brought under the Class Action Fairness Act (CAFA).
As a leader in the legal community, Erica serves as a member of the executive committee of the Florida Bar Journal's Editorial Board and as a committee member of the Florida Association for Women Lawyers Journal. She also serves as a co-chair of the Young Lawyers Subcommittee of the Mass Tort Committee of the American Bar Association.
In addition, Erica has provided pro bono assistance in a wide range of important matters. Most recently, she assisted in preparing materials for a report on solitary confinement that was published by the United Nations Special Rapporteur on Torture.
Erica received her undergraduate degree, summa cum laude, from Barnard College, Columbia University. She attended the University of Miami School of Law on a full academic scholarship, where she was a member of the Law Review and Order of the Coif and graduated summa cum laude.