Lash & Goldberg LLP adds former Florida Deputy Solicitor General
Jonathan L. Williams to the Team as Senior Counsel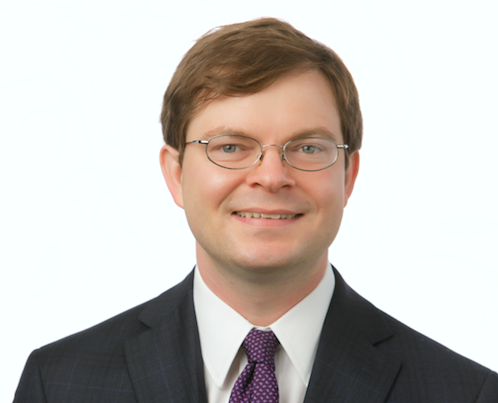 Miami, FL – [April 2, 2018] Lash & Goldberg LLP is pleased to announce that Attorney Jonathan L. Williams has joined the firm in Tallahassee as Senior Counsel. Mr. Williams's practice includes state and federal administrative and constitutional law, product liability, health law, environmental, tax, gaming, and consumer protection. His work has led to successful client outcomes and national recognition. 
Mr. Williams handles complex trial and appellate litigation in courts around the country, from state trial courts to the U.S. Supreme Court. Before joining the firm, he served as Deputy Solicitor General in the Florida Office of the Attorney General, where he worked with senior agency personnel in many areas, including environmental, constitutional, tax, business, and consumer protection issues. He also helped represent Florida before the U.S. Supreme Court in a long-running dispute with Georgia over a multistate river system.
"Jonathan's addition to the firm highlights Lash & Goldberg's commitment to expanding the depth and experience of our team to better serve our clients," said Alan D. Lash, founding partner at Lash & Goldberg. "His exceptional and diverse legal skills will be a tremendous asset to our firm."
Mr. Williams has drafted merits and certiorari-stage briefs before the U.S. Supreme Court, garnering a 2017 Supreme Court Best Brief Award from the National Association of Attorneys General.  Mr. Williams successfully argued two high-profile cases before the Florida Supreme Court. He also has experience with major complex litigation matters from previous practice with a nationally regarded litigation firm in Washington, D.C.
"I'm excited to help expand the firm's presence in Tallahassee and join a group of talented lawyers," said Williams. "I look forward to contributing to the firm's success." 

Mr. Williams received his undergraduate degree from Princeton University and received his Juris Doctor from Duke University School of Law where he was an articles editor for the Duke Law Journal and a member of the moot court team. Following graduation, he clerked for Judges Lee H. Rosenthal of the U.S. Southern District of Texas and E. Grady Jolly of the U.S. Court of Appeals for the Fifth Circuit.